Kovap Retro Road Roller 1927 collectors tin plate clockwork model
 TinPlate wind up model : Kovap Retro Road Roller 1927 collectors model ( produced  approx 1998)
For the adult collector only. THIS IS NOT A TOY.
Model: Road Roller  1927
Make: Kovap (Made in Czech Republic) 
Size: approx length 18cm x height 16cm 
Colour: As shown 
Product Code: TP-RRx 
Part No 05-575/004
BAR Code: 8594988000043 
Age: Minimum recommended age 14+ 
Date originally purchased : this model was purchased new approx 1998 Details: Made by Kovap of the Czech Republic 
Details: This tinplate clockwork Road Roller is in excellent condition and comes with the key, when wound the Roller moves backwards and forwards. It is supplied in the original box which is in good condition.
Recommend this product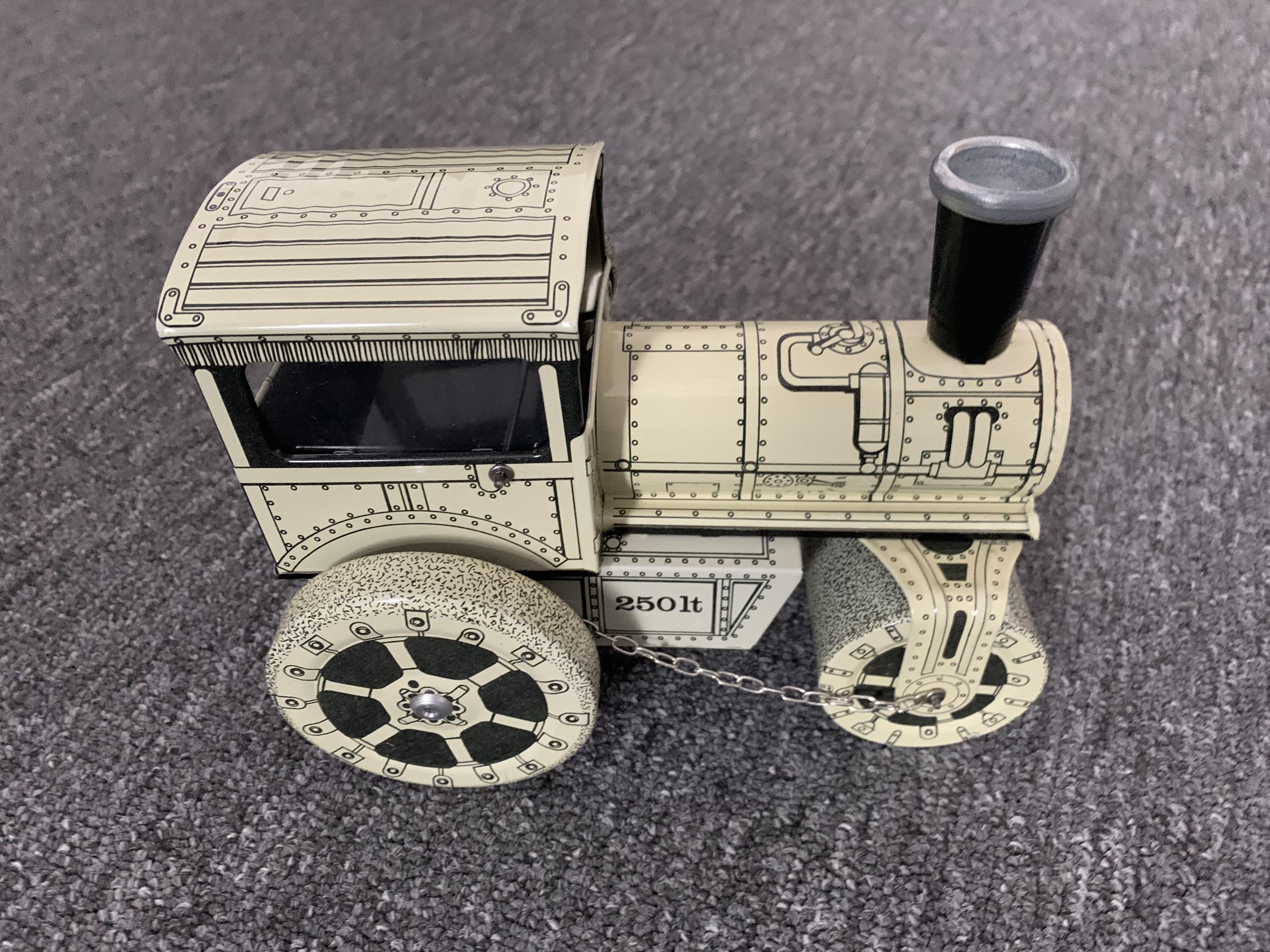 Kovap Retro Road Roller 1927 collectors tin plate clockwork model