Batman - Batmobile Detective Comics #601 1:43 scale model
Model: Batmobile Batman - Detective Comics 
Make: Altaya 
Scale: 1:43 Die Cast Metal with Plastic Parts 
Colour: Metallic Blue and Black 
Product Code: BM-EY13 BAR Code: 
Age: Minimum recommended age 14+ 
Details: These amazing die-cast vehicles of the Batmobile have been seen in comics, on television, and in the blockbuster Batman movies since Batman's debut in 1939. Model is mounted on a removable plinth with a removable hard plastic cover with a unique 3-D lenticular backdrop that creates a detailed scene of the Dark Knight and his vehicle. Perfectly reproduced and made of zinc alloy, these die-cast vehicles have additional metal castings for extra detail, including gadgets.
Recommend this product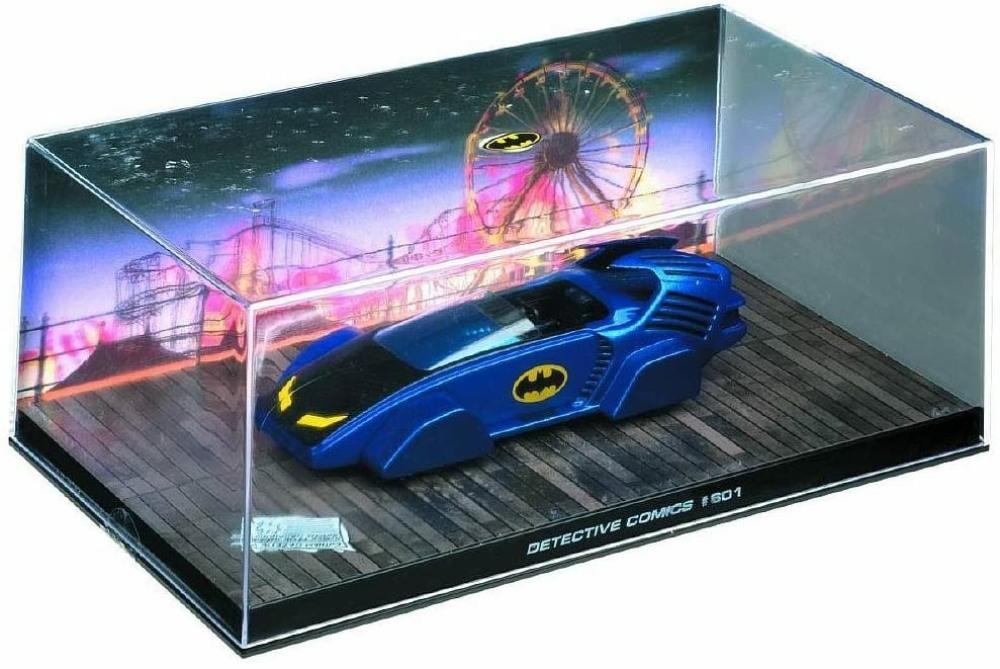 Batman - Batmobile Detective Comics #601 1:43 scale model